Matte anthracite
Ultimate Pre-Finished Steel
---
Matte Anthracite pre-finished steel is designed for maximum durability and corrosion resistance. It is one of the best options for harsh environments as it is guaranteed to hold its high quality for 40 years without any maintenance. The matte finish of this steel incorporates an embossed pattern finish which cuts down on the reflectiveness and shine. Anthracite, similar in colour to our Carbon SMP coating, stands a part from standard finishes with its colour depth, durability, and highly sought-after matte finish. Inquire about using Matte Anthracite on your next 7/8" Corrugated or Forma Plank project!
Optimized Galvalloy Metallic Coating
Scintilla Emboss Pattern in Anthracite
Embossed Texture Cuts down on Reflectiveness of the Steel
Excellent Colour and Gloss Retention
Popular Finish for 7/8" Corrugated and Forma Plank Profiles
---
---
---
TEXTURED SERIES COLOUR CHART
---
---
---
Find Forma Steel Products
Near You.
---
Forma Steel distributes through a network of Retail Partners throughout Western Canada. We can work with you to acquire the right materials and designs for any creative vision from conception to final physical form. Ask for Forma Steel at your local building supply store or lumber yard.
---
FIND A RETAIL PARTNER NEAR YOU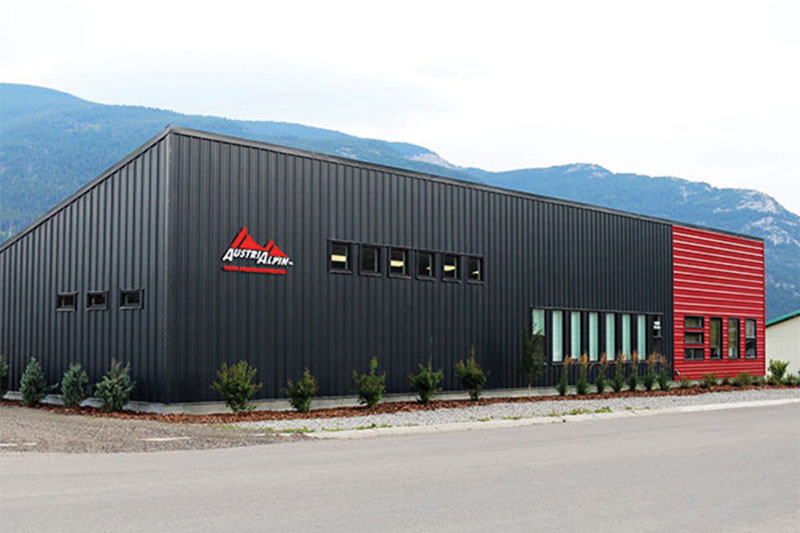 ---
View Our Complete Line-up of Steel Roofing and Siding Panels
---
Forma Steel offers 6 Standard Profiles in 29, 26 & 24 Gauge. Along with our FormaLoc and FormaPlank products, we have a roofing and siding solutions for just about every application. Learn more about our line-up of steel roofing and siding panels.
---
VIEW ALL AVAILABLE PROFILES & PANELS