FC-36
The Strongest and Most Widely Used 3/4" Panel
---
With a full 3/4 tall rib designed for maximum rigidity, The FC-36 Panel is engineered to strike the ultimate balance between economy and strength. The overlap anti-siphon channel keeps the weather outside, while the 40 year paint guarantee and ultra high-tensile substrate keeps the exterior looking great for years to come.
Originally designed for traditional and agricultural buildings, the FC-36 Panel is extremely durable and designed to stand the test of time in all climates. This most popular profile is also used in residential roofing, for modern-industrial accents, and on retail and other commercial building designs.


---
---
---
HOW WE COMPARE
Both Panels Were Subjected to Identical Load and Span Conditions
COMPETITOR'S 28ga 5/8" PANEL
---
---
FORMA STEEL FC-36 29ga 3/4" PANEL
---
Find Forma Steel Products
Near You.
---
Forma Steel distributes through a network of Retail Partners throughout Western Canada. We can work with you to acquire the right materials and designs for any creative vision from conception to final physical form. Ask for Forma Steel at your local building supply store or lumber yard.
---
FIND A RETAIL PARTNER NEAR YOU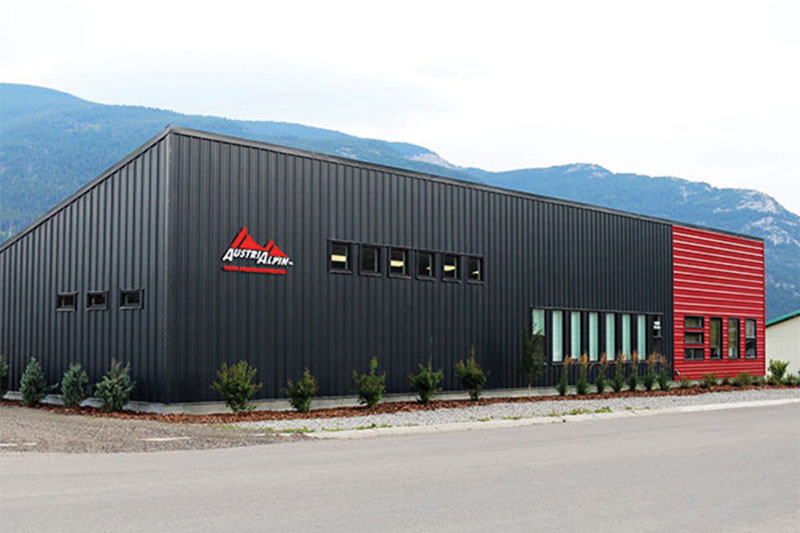 ---
View Our Complete Line-up of Steel Roofing and Siding Panels
---
Forma Steel offers 6 Standard Profiles in 29, 26 & 24 Gauge. Along with our FormaLoc and FormaPlank products, we have a roofing and siding solutions for just about every application. Learn more about our line-up of steel roofing and siding panels.
---
VIEW ALL AVAILABLE PROFILES & PANELS