PERFORATED STEEL
Acoustical Liner & Architectural Accents
---
Ever tried to have a conversation in your shop while someone's driving the Combine back inside? Sometimes even the regular sounds of power tools in the shop can echo loudly and produce that sharp ringing in you ears. Perforated Acoustical Steel Liner Panels can have immense reductions in noise throughout any structure by as much as 50% and pay off huge dividends in hearing protection.
Perforated Steel Panels can also provide opportunities for custom architectural design accents on any type of building as well as
custom trims, ceiling panels, soffit applications and more.
New for 2021: Our 24 Gauge Perforated Steel is now available in Black over Charcoal. Going forward Bright White will only be available in 26 or 29 Gauge.
Available in Bright White, Charcoal & Black
---
Black Perforated
24 Gauge
,
24 Gauge
White Perforated
26 Gauge
,
29 Gauge
,
22ga
,
24 Gauge
,
26ga
---
---
---
Available in 29ga, 26ga & 24ga in Bright White
Application: Wall / Soffit / Accent
1/8" @ 3/8 60 Degree Stagger 10.1% O.A.
---
---
PERFORATED STEEL BROCHURE
---
Find Forma Steel Products
Near You.
---
Forma Steel distributes through a network of Retail Partners throughout Western Canada. We can work with you to acquire the right materials and designs for any creative vision from conception to final physical form. Ask for Forma Steel at your local building supply store or lumber yard.
---
FIND A RETAIL PARTNER NEAR YOU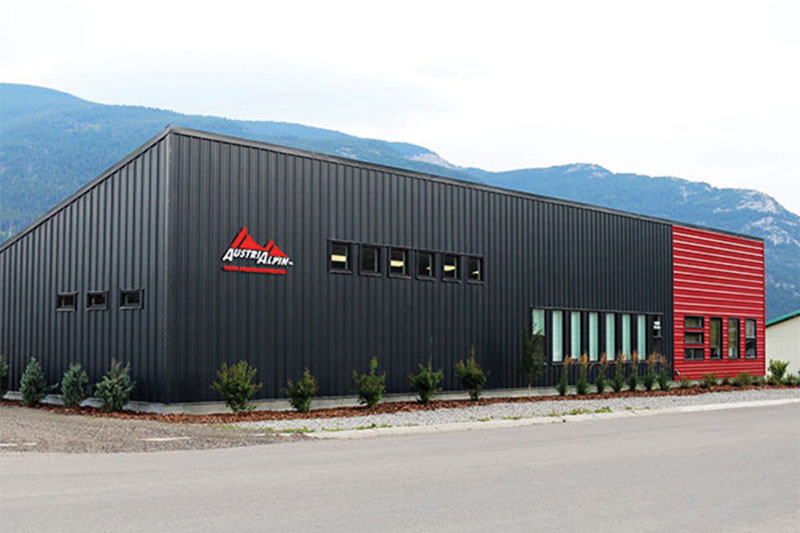 ---
View Our Complete Line-up of Steel Roofing and Siding Panels
---
Forma Steel offers 6 Standard Profiles in 29, 26 & 24 Gauge. Along with our FormaLoc and FormaPlank products, we have a roofing and siding solutions for just about every application. Learn more about our line-up of steel roofing and siding panels.
---
VIEW ALL AVAILABLE PROFILES & PANELS