Elevate Your Exterior with Forma Plank
---
Forma Plank is a modern steel cladding solution offering stunning colours and textures in an easy-to-install panel system that will effortlessly make your next build stand out from the rest.

Crafted from 24 gauge steel, Forma Plank is stronger then most other siding options. Backed by a minimum 25 year warranty ensures your plank won't chip, fade or peel.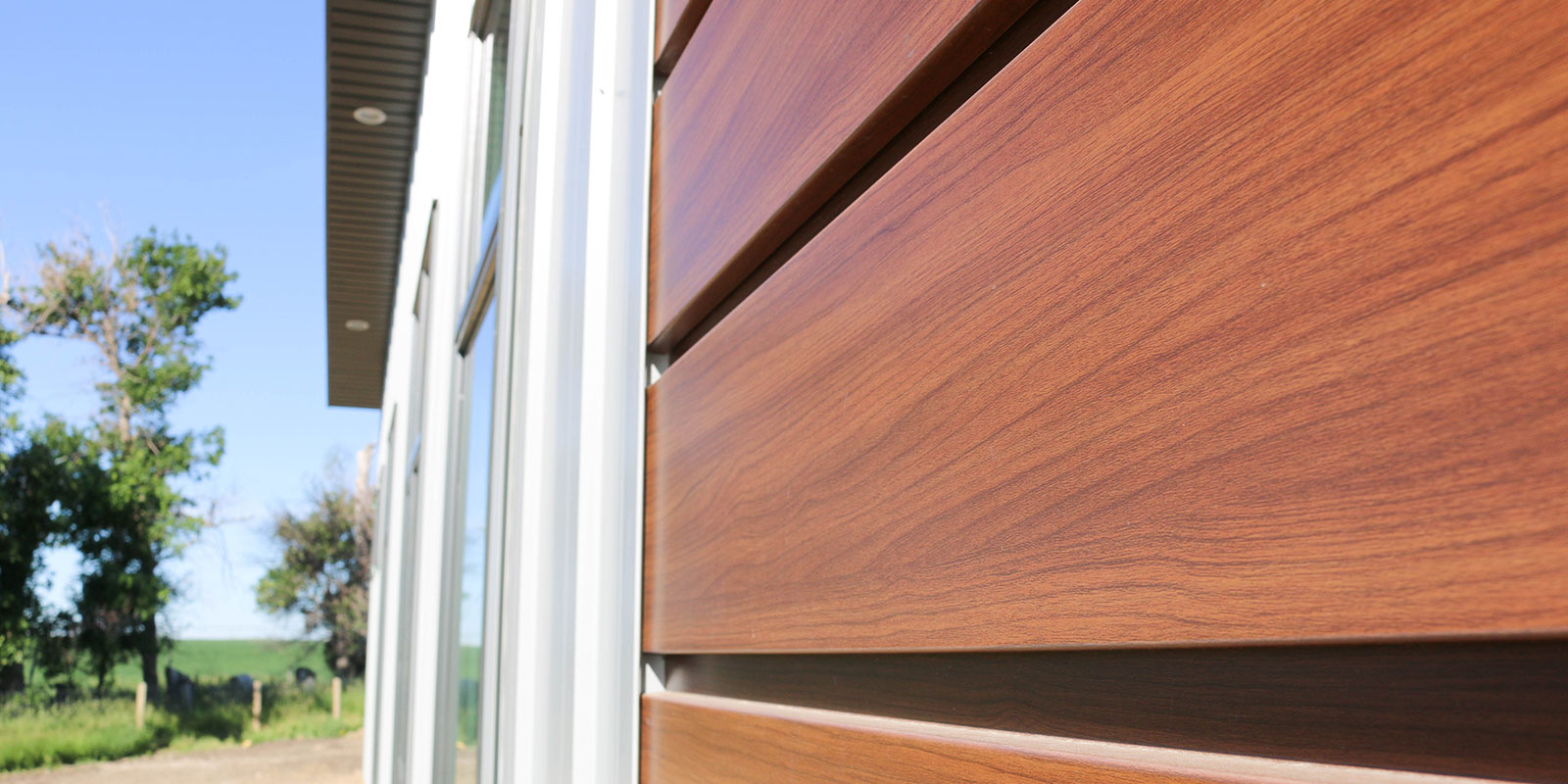 ---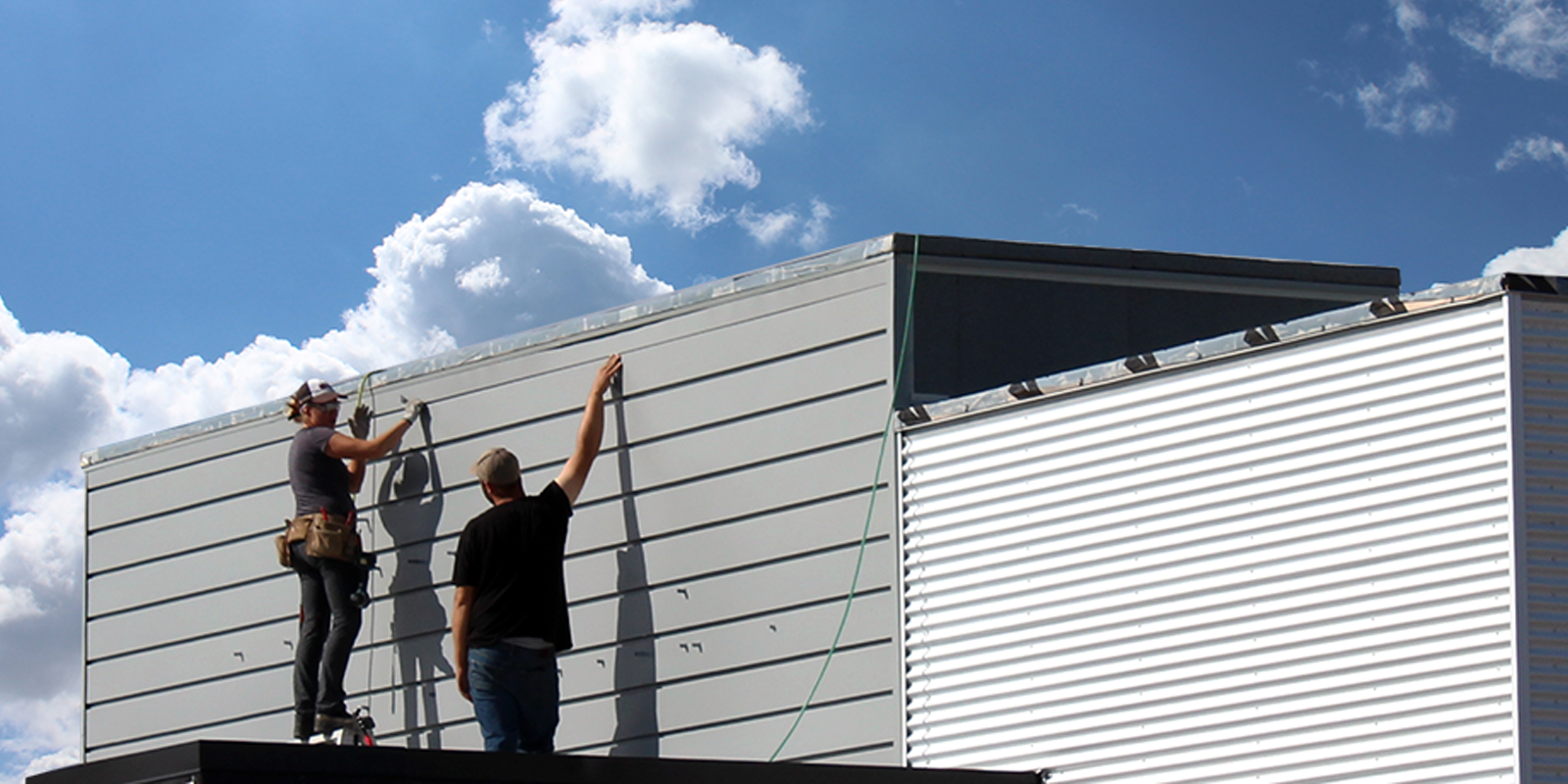 The Smart Siding Solution
---
The hidden fastener panel is available in two standard coverages of either 6-1/4" or 8-1/2" with a depth of 7/8". A favourite among contractors, the Forma Plank panel is available with complimentary designed trims for a smooth and simple installation every time, and features a clip system ideal for thermal expansion and contraction.
This versatile panel can be installed vertically or horizontally, in varying widths, and is easily integrated with standard cladding profiles, including our Interloc Soffit Panels System.
Bold. Durable. Versatile. Economical.
---
Paired with our Woodgrain Series finishes, Forma Plank gives the same warmth and aesthetics of wood but with the strength of steel. Also available in over twenty 24-gauge colours, Textured Series and our Image Series finishes, there's a style to suit every project.
Forma Plank offers an abundance of design possibilities to elevate the finish of any building from small residential accents to large multi-family projects. With a high-quality durable finish and easy installation and maintenance, Forma Plank is an affordable siding solution for all your cladding needs.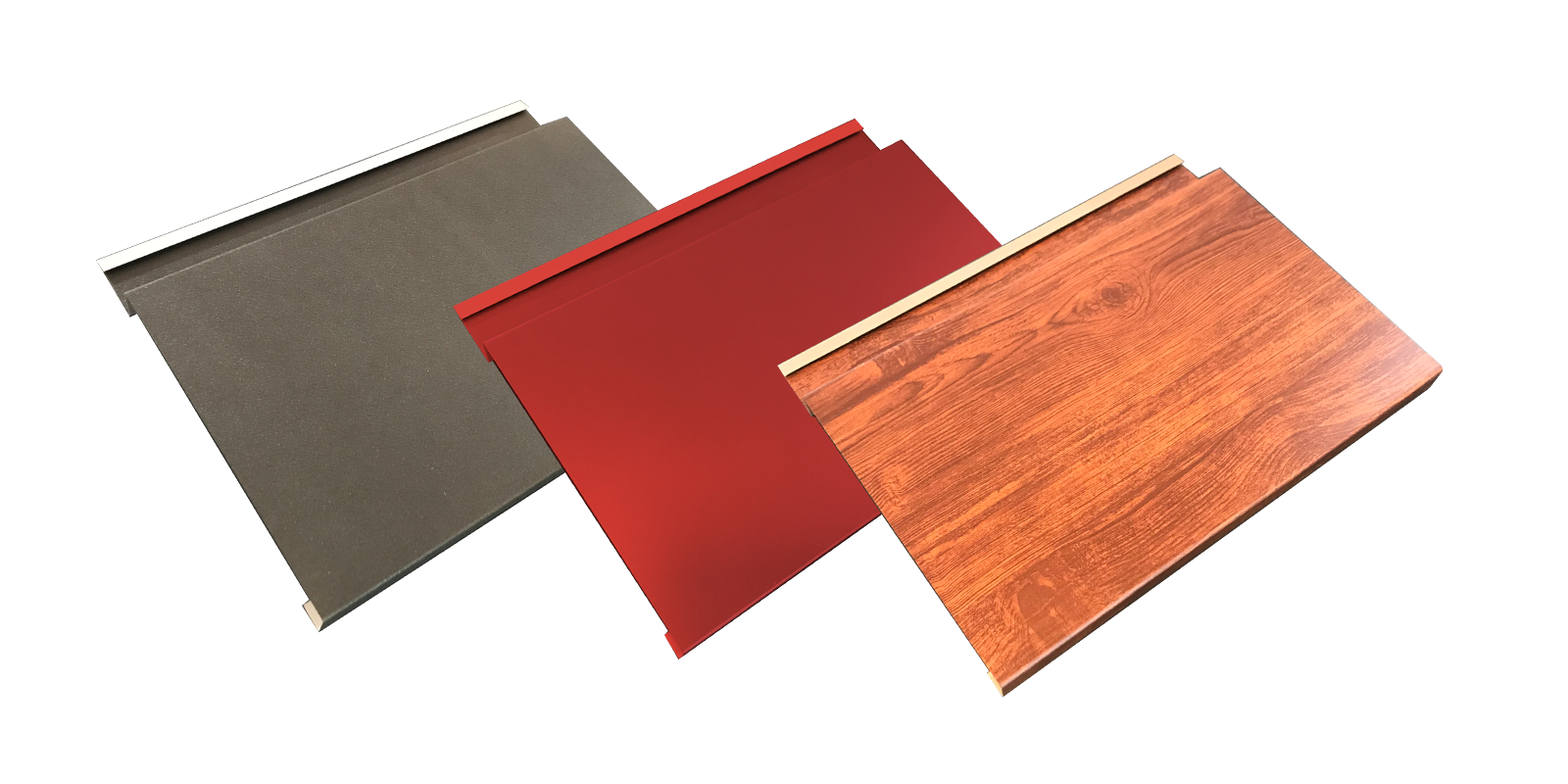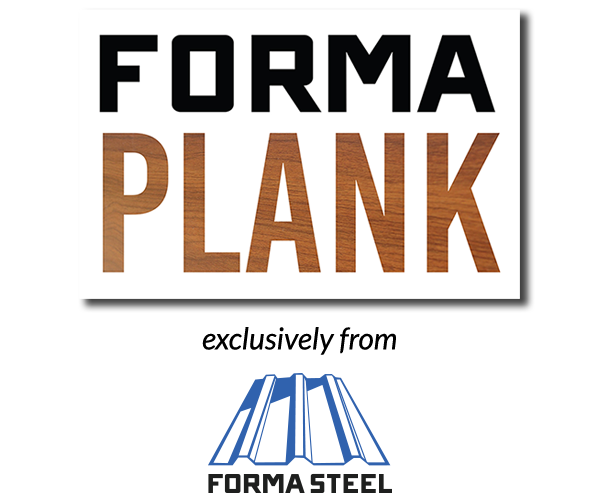 Choose from dozens of high-quality colours and textured finishes that will take your cladding to the next level. Our collections mix and match well, creating seamless modern designs for any build.
We manufacture the product as it is ordered, allowing for custom lengths based on your exact project dimensions. Reduce your on site cutting by ordering the lengths you need.
No project is too small - Forma Plank can be used as a small accent on residential homes, or included throughout an entire retail office - blending seamlessly into any design.
Available Colours & Finishes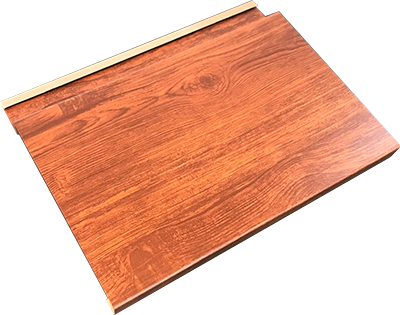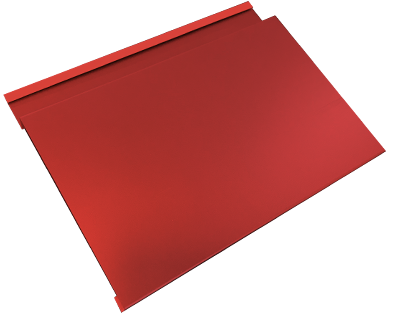 Textured & Speciality Colours Series
---




---

---
Panel Wall Coverage: 6-1/4" or 8-1/2" | Depth: 7/8"
Panel Length: From 5' to 26'10"
2'-5' Panel lengths are available for short length charge
Recommended to Install on Minimum Solid Substrate of 1/2" Plywood
Floating clip system allows for thermal expansion and contraction
Available in 24 Gauge Textured Colours
Available in 24 Gauge in Woodgrain Series & Standard Colour Series
40 Year Limited Conditional Warranty on Standard Colour Series & Textured Colours
25 Year Limited Conditional Warranty on PVDF & Woodgrain Finishes
Protective Film Applied to all Forma Plank orders
Extra Lead Time May Apply to certain PVDF Finishes.
Full Set of Trims to Complete Any Installation
---
---
---
---
FORMA PLANK INSTALL GUIDE
---
---
---
---
---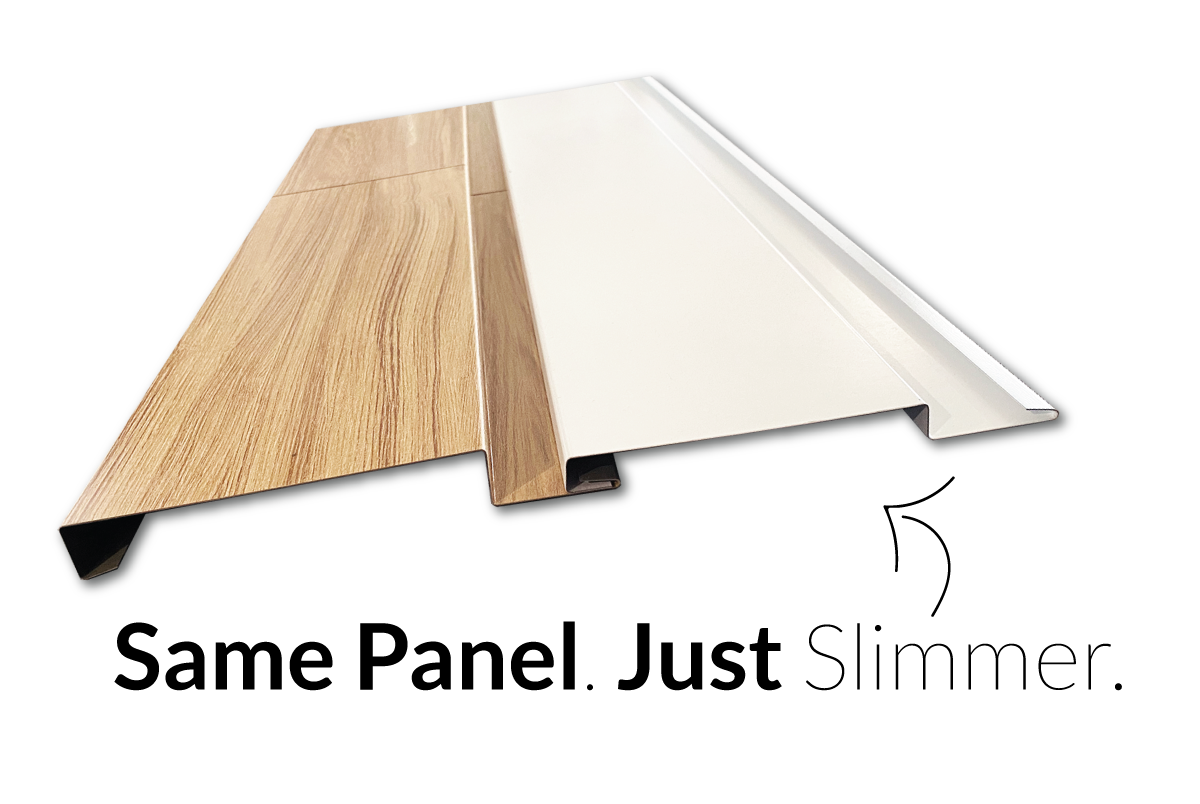 Looking for a Slimmer Profile?
---
Slimline is our new plank-style panel that has a depth of only 1/2". It is available in two coverages: 5-5/8" and 7-1/8" and can be finished in the same 24 gauge colours and prints that our Forma Plank is. Click below to find out more.
---
Learn More About the Slimline Panel
Find Forma Steel Products
Near You.
---
Forma Steel distributes through a network of Retail Partners throughout Western Canada. We can work with you to acquire the right materials and designs for any creative vision from conception to final physical form. Ask for Forma Steel at your local building supply store or lumber yard.
---
FIND A RETAIL PARTNER NEAR YOU
Want More Info on Forma Plank?
Contact Forma Steel for more information on our Forma Plank product and how to get samples for your customers