II/6 Panel
This Low Rib Panel is Ideal for Durable Finished Interiors & Soffit Applications
---
Protection for exterior applications is crucial, but don't forget about your interior finishes as well. Our II/6 Panel is ideal for walls and ceilings within your metal-clad building. II/6 Panel plays an integral part in maintaining a durable interior space whether it's in a commercial building, riding arena, livestock structure, airplane hanger, storage shed, garage or shop.
The II/6 Panel features a much lower rib at 1/2" height, and the span is shorter at 6", providing a cleaner, less pronounced profile ideal for liner in interior spaces and less pronounced ribs on exterior applications. It can also be used in standard or reverse for fascia application.
This panel is also commonly installed in reverse and vented for soffiit application, making it a versatile and widely used panel in commercial, agricultural and residential industries.


Reverse II/6 Perforation Available for Soffit Application

---
---
Specialty Steel Available in 26 Gauge
---
---
---
Woodgrain Series Available in 24 Gauge
---
Dark Walnut Woodgrain SMP
---
Application: Ceiling, Wall, Soffit, Fascia
Low Rib Panel Ideal for Durable Finished Interiors & Soffit
Available in Reverse for Vented Soffit Application
Available in over 30 Colours & Finishes
Available in 29 and 26 Gauge, and Woodgrain Series in 24 Gauge
More Colours & Finishes Available by Special Order
Cutting Charge Applies below 48"
*Require a Minimum Total Length of: 32"

For Example:
• Short Sheets of 12" Require Sets of 3
• Short Sheets of 8" Require Sets of 4
• Short Sheets of 16" Require Sets of 2
---
---
---
---
---
---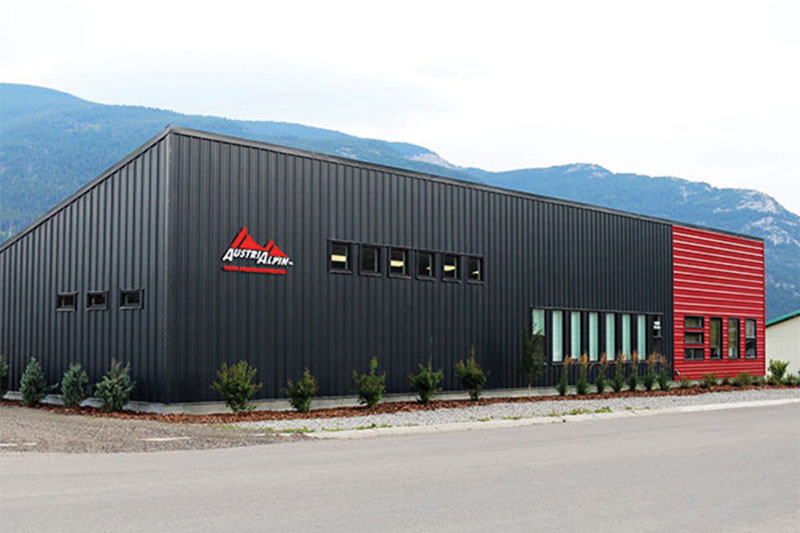 ---
View Our Complete Line-up of Steel Roofing and Siding Panels
---
Forma Steel offers 6 Standard Profiles in 29, 26 & 24 Gauge. Along with our FormaLoc and FormaPlank products, we have a roofing and siding solutions for just about every application. Learn more about our line-up of steel roofing and siding panels.
---
VIEW ALL AVAILABLE PROFILES & PANELS