FR REVERSE
Flip our FR Panel for even more cladding options
---
The FR Reverse Panel takes our wide span FR Panel and flips it over to create an entirely new cladding option. The panel still features the largest span at 12" and a rib depth at 1-1/4", offering a dramatic and pronounced panel profile. The FR Panel is a versatile profile for commercial buildings and residential accents, and pairs well with many other panel configurations. Pictured above is the FR Reverse Panel in Weathering Steel.


---
---
---
---
Commercial Profile with Largest Spans
Available in 26 and 24 Gauge
Available in 16 Colours & Finishes
More Colours & Finishes Available by Special Order
Cutting charge applies below 48"
*Require a Minimum Total Length of: 32"

For Example:
• Short Sheets of 12" Require Sets of 3
• Short Sheets of 8" Require Sets of 4
• Short Sheets over 16" Require Sets of 2
---
---
---
---
---
---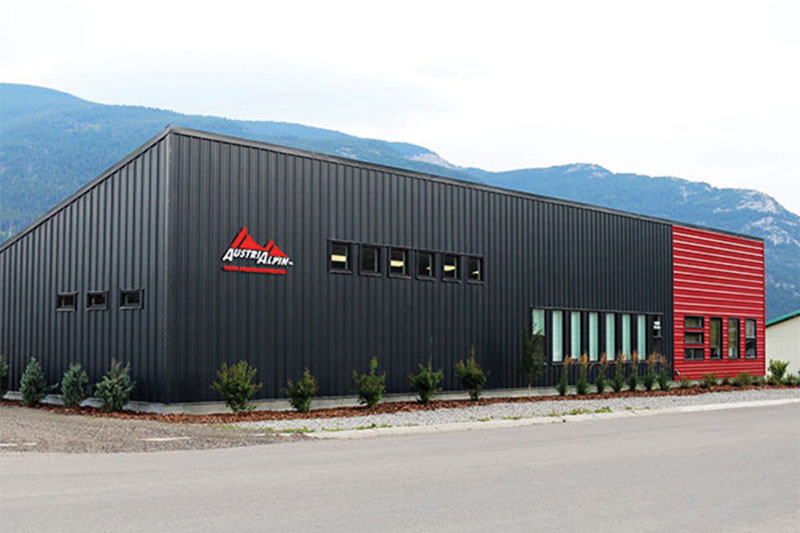 ---
View Our Complete Line-up of Steel Roofing and Siding Panels
---
Forma Steel offers 6 Standard Profiles in 29, 26 & 24 Gauge. Along with our FormaLoc and FormaPlank products, we have a roofing and siding solutions for just about every application. Learn more about our line-up of steel roofing and siding panels.
---
VIEW ALL AVAILABLE PROFILES & PANELS