WEATHERING STEEL
A Unique Steel Accent for Commercial & Architectural Applications
---
Weathering Steel is a high-strength, low-alloy steel with improved atmospheric corrosion resistance. With Weathering Steel, the specific alloying elements in the steel produce a stable rust layer that adheres to the base metal and is much less porous, producing a better resistance to corrosion. The rust 'patina' develops under conditions of alternate wetting and drying to produce a protective barrier that impedes further access of oxygen, moisture, and pollutants, providing a unique aesthetic to the steel structure.
Available in 7/8 Corrugated
Ask Forma Steel About Other Available Profiles and Panels

Development of the Rust Patina
See how Weathering Steel develops its rust patina over time from initial installation to after 2 years.
---

---
---
---
Meets ASTM A606 Requirements
Available in 22 Gauge 7/8 Corrugated Profile
Available in FR & FR Reverse Panel
Inquire about other Available Profiles
Not Recommended for Roofs with Valleys
---
---
Special attention must be paid to the drainage of storm water to
prevent staining of surrounding structures, sidewalks and other
surfaces.

The tight oxide skin of Weathering Steel reforms after abrasion
from snow, ice, sand, dirt and hail. As the skin reforms the product
becomes thinner and eventually will be perforated.

Weathering Steel must be kept free from debris such as leaves, pine
needles, soil etc. These waste products impede the wet/dry cycle
necessary for Weathering Steel, resulting in accelerated corrosion
as well as further thinning and eventual perforation of the product.

Weathering Steel ships with an oiled coating and is slippery when handled. Please DO NOT stand on panels while installing as surface is slippery and unsafe to walk on.
---
---
WEATHERING STEEL BROCHURE
---
Find Forma Steel Products
Near You.
---
Forma Steel distributes through a network of Retail Partners throughout Western Canada. We can work with you to acquire the right materials and designs for any creative vision from conception to final physical form. Ask for Forma Steel at your local building supply store or lumber yard.
---
FIND A RETAIL PARTNER NEAR YOU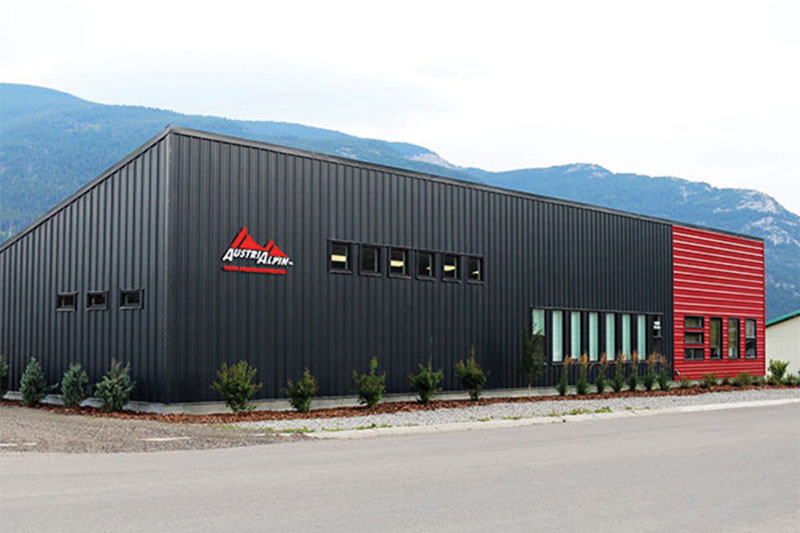 ---
View Our Complete Line-up of Steel Roofing and Siding Panels
---
Forma Steel offers 6 Standard Profiles in 29, 26 & 24 Gauge. Along with our FormaLoc and FormaPlank products, we have a roofing and siding solutions for just about every application. Learn more about our line-up of steel roofing and siding panels.
---
VIEW ALL AVAILABLE PROFILES & PANELS