I/9 Panel
Similar to FC-36 with a Cleaner, Smoother Look
---
Our I/9 Panel shares many of the same characteristics of our most-popular FC-36 panel, including the 3/4" rib height and 9" spans, but keeps it cleaner with simpleribs and flattens out where the FC-36 features a bell top. This profile provides a smoother appearance for roof and wall applications for a slightly more modern look. A very popular choice for residential roofing and commercial buildings where the ultimate strength of the FC-36 panel is not necessary.


---
---
Specialty Steel Available in 26 Gauge
---
---
---
Slope: 2.5/12 with Overlap Sealant
Slope: 3/12 without Sealant
Similar to FC-36 With a Cleaner, Smoother Look
Available in 29 & 26 Gauge
Available in over 30 Colours & Finishes
More Colours & Finishes Available by Special Order
Cutting Charge Applies Below 48"
*Require a Minimum Total Length of: 32"

For Example:
• Short Sheets of 12" Require Sets of 3
• Short Sheets of 8" Require Sets of 4
• Short Sheets over 16" Require Sets of 2
---
---
---
---
---
---
---
---
The use of a proper underlayment is vital to the performance of any roofing system. Forma Steel strongly recommends the use of a peel and stick membrane for any slopes lower than 3/12. Since every project is different, care and attention should be paid to the product that is being specified so that the building performs as designed.

Venting, breathability and water resistance are all components of a building envelope and should be confirmed with building designers for optimal performance.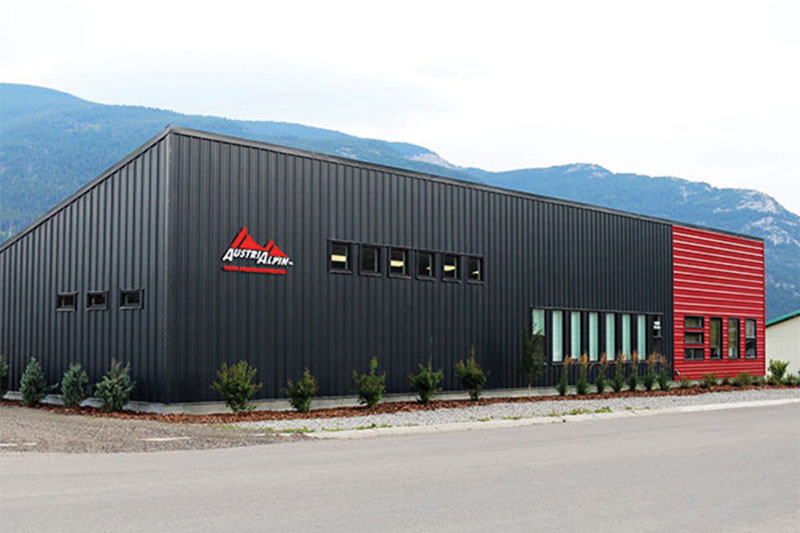 ---
View Our Complete Line-up of Steel Roofing and Siding Panels
---
Forma Steel offers 6 Standard Profiles in 29, 26 & 24 Gauge. Along with our FormaLoc and FormaPlank products, we have a roofing and siding solutions for just about every application. Learn more about our line-up of steel roofing and siding panels.
---
VIEW ALL AVAILABLE PROFILES & PANELS