FR Panel
Commercial Profile with the Largest Spans
---
The FR Panel features the largest span at 12" and highest rib height at 1-1/4", offering the most dramatic and pronounced panel profile. This wide-span profile is a go-to choice for many commercial installations, and pairs well with our FA Panel, a widespan reverse profile. The FR Panel also performs extremely well on low-sloped roofs. Available in Reverse for architectural applications, the FR Panel is a versatile profile for commercial buildings.


---
---
---
---
Commercial Profile with Largest Spans
Excellent Performance on Low Sloped Roofs
Slope: 1/12 with Overlap Sealant
Available in 26 and 24 Gauge
Available in 16 Colours & Finishes
More Colours & Finishes Available by Special Order
Cutting charge applies below 48"
*Require a Minimum Total Length of: 32"

For Example:
• Short Sheets of 12" Require Sets of 3
• Short Sheets of 8" Require Sets of 4
• Short Sheets over 16" Require Sets of 2
---
---
---
---
---
---
---
---
---
The use of a proper underlayment is vital to the performance of any roofing system. Forma Steel strongly recommends the use of a peel and stick membrane for any slopes lower than 3/12. Since every project is different, care and attention should be paid to the product that is being specified so that the building performs as designed.

Venting, breathability and water resistance are all components of a building envelope and should be confirmed with building designers for optimal performance.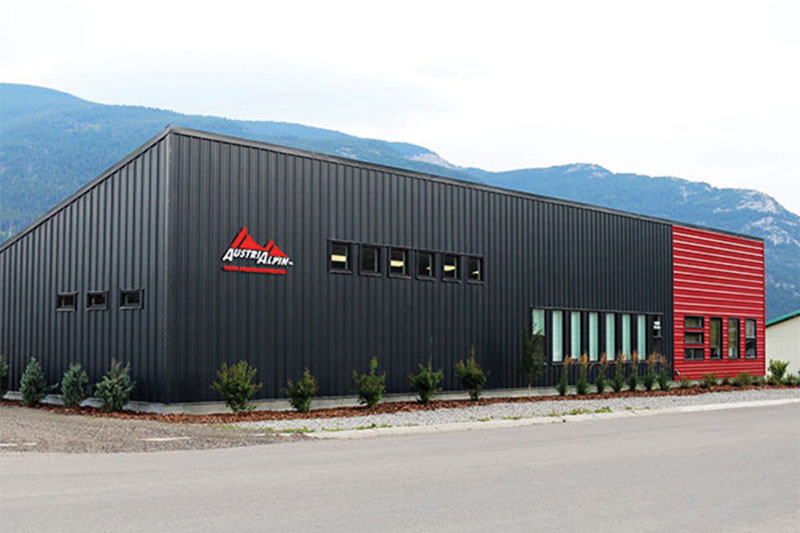 ---
View Our Complete Line-up of Steel Roofing and Siding Panels
---
Forma Steel offers 6 Standard Profiles in 29, 26 & 24 Gauge. Along with our FormaLoc and FormaPlank products, we have a roofing and siding solutions for just about every application. Learn more about our line-up of steel roofing and siding panels.
---
VIEW ALL AVAILABLE PROFILES & PANELS