FR Panel
Commercial Profile with the Largest Spans
---
The FR Panel features the largest span at 12" and highest rib height at 1-1/4", offering the most dramatic and pronounced panel profile. This wide-span profile is a go-to choice for many commercial installations, and pairs well with our FA Panel, a widespan reverse profile. The FR Panel also performs extremely well on low-sloped roofs. Available in Reverse for architectural applications, the FR Panel is a versatile profile for commercial buildings.


---
---
---
---
Commercial Profile with Largest Spans
Excellent Performance on Low Sloped Roofs
Slope: 1/12 with Overlap Sealant
Available in 26 and 24 Gauge
Available in 16 Colours & Finishes
More Colours & Finishes Available by Special Order
Cutting charge applies below 48"
*Require a Minimum Total Length of: 32"

For Example:
• Short Sheets of 12" Require Sets of 3
• Short Sheets of 8" Require Sets of 4
• Short Sheets over 16" Require Sets of 2
---
---
---
---
---
---
---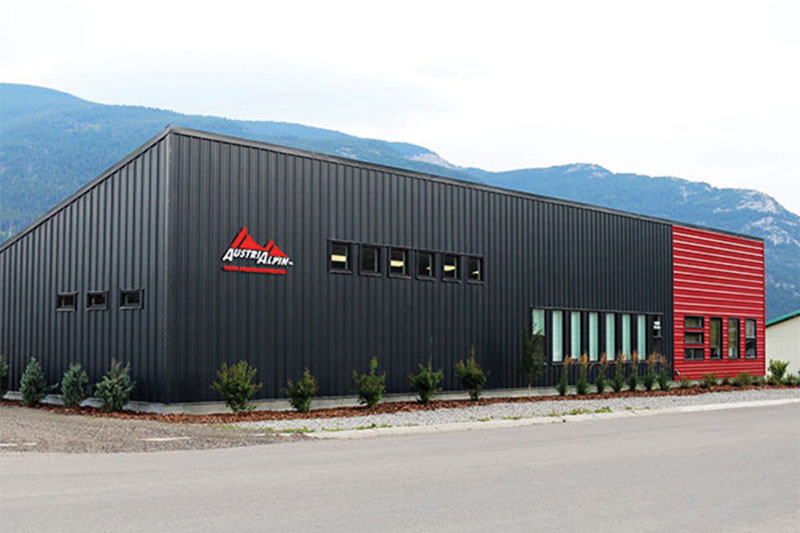 ---
View Our Complete Line-up of Steel Roofing and Siding Panels
---
Forma Steel offers 6 Standard Profiles in 29, 26 & 24 Gauge. Along with our FormaLoc and FormaPlank products, we have a roofing and siding solutions for just about every application. Learn more about our line-up of steel roofing and siding panels.
---
VIEW ALL AVAILABLE PROFILES & PANELS