What is it?
Oil Canning is when sheet metal products seem to bow or wave outwards especially in the flat part of the panel. Oil Canning does not effect the structural integrity of the product, and is just a cosmetic surface level occurrence. There are a few variables that can lead to the effect of oil canning on metal panels such as:
Sheet thickness
The span of the flat section of the panel
Thermal expansion and contraction
Handling & Storage
Fastening & Installation
Settlement of the structure
Colour and Finish Type
---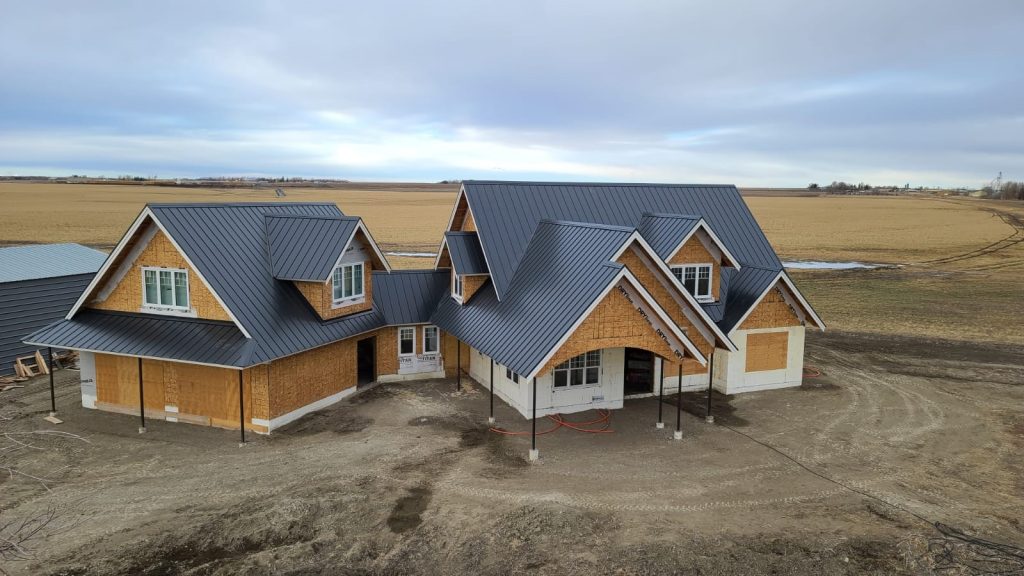 Heavier gauge panels will be more resistant to oil canning than lighter gauges. Panel structures can also be optimized to reduce it. Panels with striations is the single most effective way to protect panels against oil-canning. There are also different steel finishes that can also help reduce the risk of oil canning, such as Textured Finishes, and more glossier finishes may increase the visibility of oil canning. The colour of the metal will also alter the visibility of oil canning with lighter colours reducing visibility and darker colours accentuating the flaws.
New fastening systems like the Floating Clip System can help to reduce the number of fasteners needed to install cladding, minimizing the risk of overdriving fasteners. The system also results in more flexibility of the panels to allow for thermal expansion and contraction.
---

How can I prevent it?
As manufacturers of metal cladding, we take every precaution to minimize the the risk of oil canning. However, during installing there are some additional steps that you should take as well:
Always lift and carry panels by the long edge to prevent twisting and damage to the panels
Ensure panels are stored in a dry environment, and minimize the amount of handling to minimize the chance of panel damage
Never over-engage panels
Never overdrive fasteners and ensure fasteners are installed straight and not at an angle
Always use proper installation procedures to install panels in order and fasten in one direction
Be aware of the proper places to step during installation to not damage the panels
Ensure substrate is plumb and level prior to installation
Final thoughts
At the end of the day, the risk of oil canning is always present. Although we do everything we can to minimize it, it is impossible to avoid it entirely. Keep in mind that it is an aesthetic issue only and will not compromise the integrity of the structure.
---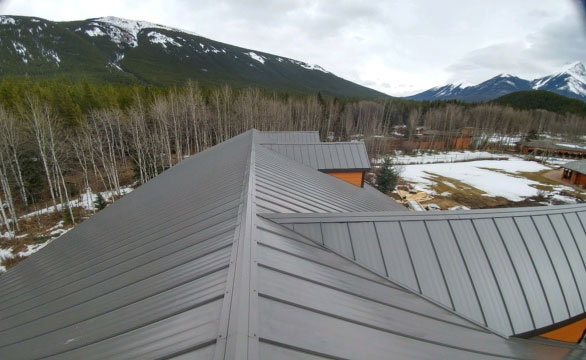 Forma Steel encourages customers to gravitate towards products like Forma Loc to minimize the chances of oil canning – especially with wider spans and darker colours. This hidden fastener snap panel for both roofing and siding applications comes manufactured with striations, providing the most resistance to oil canning.
During installation if you do notice any instances of excessive oil canning, stop the installation immediately. Discuss this issue with the contractor and then the supplier for evaluation.